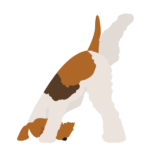 No matter what your dog or cat does on a daily basis, we are here to help him or her remain physically fit and healthy to continue to do those activities.  Patients who come to Asheville Highway Animal Hospital for physical rehabilitation are often rehabilitating from surgery and injuries, overcoming the pain of arthritis, or even participating in a weight loss program.  Before beginning any physical rehabilitation, all pets are given a thorough evaluation which involves a complete history and plans or goals for reasonable outcomes.
Treatments may involve:
Land treadmill work
Therapeutic laser treatments
Fitness programs–in clinic as well as at home
Stretching–in clinic as well as at home
Theraball work
Strengthening
Neuromuscular Electronic Stimulation
Therapeutic exercises–in clinic as well as at home
Conditioning programs
Weight loss programs
Chronic pain control programs (for arthritis, muscle strains or pulls, etc)
Specific recovery programs for various surgeries
How long before I will notice my pet is better?
Seeing improvement will completely depend on your pet and his or her diagnosis, possible surgeries, etc.  As in humans, each pet will progress in treatment at different rates.  You may see improvement in just a handful of sessions or if there is a long-term issue such as arthritis or spinal trauma, it will more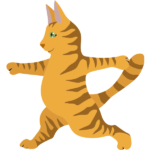 than likely take much longer.  Most importantly, we will set reasonable and reachable goals and expectations for your pets after the first visit's evaluation. While the goal is reachable and it may take a long process to get there, please make sure to verbalize what you expect so that we can let you know if that is possible and make more realistic goals if needed.